Ready, set, jet set. It's time to pack your bags and experience a long-overdue getaway to enjoy a few days of bliss away from everyday reality. Vacation is finally here, and you'll want to be sure to enjoy it to the max with these 5 gadgets to pack for a vacation that's better than ever.
Portable Battery Pack
Don't. Ever. Leave your house without one. Sure, getting away technology-free on some kind of electronic cleanse sounds great – until you try it. It's time to be honest with ourselves and admit that our personal phone is just not something we can live without anymore. Plus when you're on the go, you never know when you may need to make an emergency call, use your phones navigation, or look up the best restaurants nearby.
Waiting in lines, cruising on your 8 hour flight, camping, hiking, bussing you name it – you'll be surprised how many hot-spots in this day and age are outlet-free.
Save yourself the panic of that blinking red battery light with a small portable charger. They come in a variety of sizes and designs. The important thing to consider is the amount of charge it holds and the portability of its size. Most are pretty compact with enough juice to power up your phone a half dozen times. Some are even small enough to fit on your keychain or pocket.
The Bold Knot power bank-charge cable is on a keychain and raised enough funding on Indiegogo for a revolutionary charger that offers 3 hours of extra batter and charges 2X faster than standard USB cables for iPhone and Android.
Self-Purifying Water Bottle
We all know it's important to stay hydrated – and when traveling one should always be prepared with bottled water handy. Even better, one that can purify on the go so that fountain water is promised to be a bit more sanitary.
For outdoor vacations, this may even become your most used travel-buddy with purifiers like the 28oz Clearly Filtered Athlete Edition loaded with filters powerful enough to make lake water drinkable.
Portable Wireless Speaker
Music sets the mood, so to keep your vacation upbeat a portable wireless speaker is a must. With recent advancements in wireless technology, you can easily stream your favorite tunes no matter where you travel. Select a model that is lightweight and powerful enough to emit sound in open areas like campfire or beach settings. It's also a good idea to select a model like the HEOS 1 that has the ability to stream either through WiFi, Bluetooth, and USB so you'll be able to keep the beat going even in the most remote locations.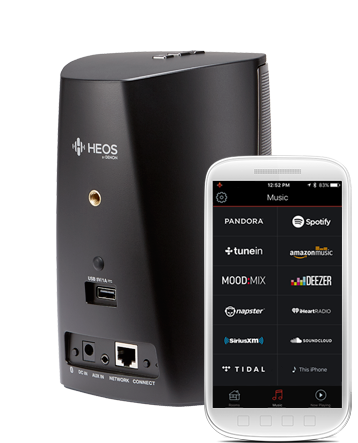 All Terrain Camera
Of course no matter where you vacation, you're going to want to capture every moment so you can relive each memory two weeks from now when you're back at your desk. An all-terrain camera with a wide-angle lens like the Go Pro or HTC RE captures the whole scene in beautiful high resolution even in off-road locations. Able to shoot in any weather, underwater and capture motion as it's happening – you'll be able to bring each moment of your vacation home with you with this handy gadget in hand.
Universal Outlet Adapter
Going abroad? Don't forget to pack an outlet adapter. Not all outlets are equal, and you'll be set for a big surprise when every one of the 4 gadgets above run out of power in Germany and you're not able to plug in and charge. Do a little research on the location you'll be vacationing in – and make sure they support your native country's power plug. If not – there are many great options like the Lenmar 5-piece international AC plug converter set that include multiple adaptors to keep your gadgets international-friendly.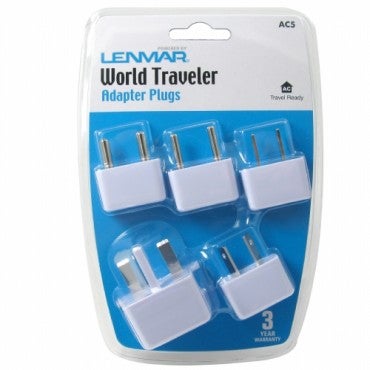 Whether to make your vacation a bit more epic or save you the hassle of some serious travel woes, don't leave the house unrepaired for the adventures ahead. Stay plugged in, powered up, rockin' on and capture it all with these 5 gadgets for a better vacation getaway.